DIVERSIFICATION, ALIGNMENT, ABSOLUTE PERFORMANCE, INNOVATION, AND STABILITY OF RETURNS
Finscoms offers unique communications and marketing initiatives to help funds and projects structure their message and give the targeted audience meaningful reasons to invest. We prepare and tell the story, creating interest within our investor community and beyond.
As a result, in such a crowded sector Finscoms ostensibly acts as a filter for investors as we only select clients who match our specific criteria and pass our layered due diligence process. We choose to work with funds and projects that can offer investors diversification, alignment, absolute performance, innovation, and stability of returns. We take pride in being a source of quality investment opportunities for the Family Offices, High Net Worth Individuals, Private Equity, and VC's which form part of our Investor Network.
DIVERSIFICATION, ALIGNMENT, ABSOLUTE PERFORMANCE, INNOVATION, AND STABILITY OF RETURNS
We find ourselves in a unique position to assess and shortlist only the best quality opportunities for our selected network of investment partners. We match each funding requisite with suitable investors, according to the investor preference of industry, risk appetite, ESG preference and jurisdictional focus. We introduce funds and projects in a targeted manner to investors moving away from push marketing and diffuse noise. By only approaching investors with quality we keep the relationship beneficial which in turn is beneficial for our fund and project clients.
Fund and project managers are faced with the task of competing with many other investment opportunities in a saturated market for the attention of suitable Investors. Our objective is to align your investment opportunity with targeted investors that are more readily receptive, based on their investment preferences. We want to introduce you to the right cohort of a growing network of pre-qualified investors globally. The investors that we introduce to you will have genuine interest as they will have gone through phases of filtering with Finscoms prior.
We help structure and implement efficient marketing strategies. We define your story, and tell it to the investor community. We understand what investors engage with. 
As first impressions count, before approaching investors, we will identify the target audience's expectations and create a structured story that this target audience/investor buys into, engages with.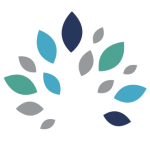 DEFINE, CREATE AND WRITE THE STORY FOR YOUR VARIOUS AUDIENCES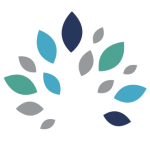 DESIGN OF MARKETING MATERIALS AND WRITING OF ALL OPERATIONAL COMMUNICATION REQUIRED TO APPROACH PARTNERS AND INVESTORS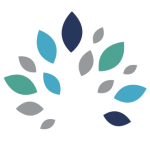 IMPROVE UPON ALL CONTENT TO BETTER ANSWER PROSPECTIVE PARTNER AND INVESTOR QUESTIONS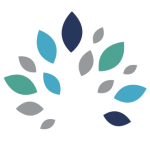 MARKET THIS THROUGH ALL AVAILABLE CHANNELS, MAKING BEST USE OF WEBSITE, SEO & SOCIAL MEDIA
INVESTOR VALUE PROPOSITION
Investors are bombarded with prospectuses and cap raise spam. They face a difficult job in finding attractive and rewarding investment opportunities with funds/projects that have potential for growth and profitable exits. We seek to protect the investor by fully understanding their investment criteria, so that we are able to present them with quality and relevant investment opportunities only.