EFFECTIVE MARKETING
FIND OUT WHY MARKETING SHOULD BE PART OF YOUR OVERALL STRATEGY
With so much to consider, get informed guidance with Finscoms
Traditional Distribution
Planning to 'sell' your fund at Roadshows?
Digital Distribution
Sell your fund through Digital Marketing
Traditional Marketing
Marketing included in your Fund Strategy?
Fund Communications
Legal requirement for funds to communicate
With so much to consider, get informed guidance with Finscoms
Convert your PDF prospectus into a VIDEO prospectus.
Boost your visibility online, through engaging white hat SEO

WHAT OUR FUNDS AND PROFESSIONAL SERVICES CLIENTS ARE SAYING:
Finscoms inspired and encouraged me to utilize digital marketing and distribution tools in addition to traditional strategies. In a fast changing world and swiftly evolving, global financial industry, Finscoms' expertise and resources are invaluable to effective fund marketing and brand building. Edward Simpson's innovative, progressive, game-changing philosophy and approach provide utmost value for money and maximum leverage of technology.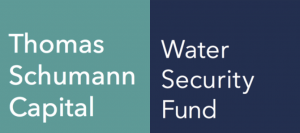 Thomas Schumann
My experience working with Finscoms in particular, Edward Simpson, has been very good. They have met my expectations with regard to the projects that they have undertaken for my firm, and I am happy to recommend them to anyone seeking to boost their visibility or market presence through traditional and digital marketing.

Dr Max Ganado
Edward has provided our firm with excellent marketing and business development strategies. I would highly recommend Edward to anyone who is looking to maximise their marketing and business development initiatives.

Craig Scarr
Edward Simpson and Ken Carmody quickly recognized the dynamics of our objectives. In taking the time to understand why we felt compelled to design a forward-looking PE model, it became apparent their expertise matched our marketing goals. On all fronts, Finscoms exhibits the era of the Fintech evolution. Digital is the future. The latter is an expensive and questionable old school practice now outdated.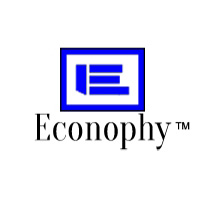 M. Damian Billy
MARKETING MATERIALS
Making use of sophisticated marketing materials?
DIGITAL MARKETING
Do you know how to reach out to the modern investor?
BRANDING
Are you sure your identity is strong enough?
MARKETING SUPPORT
A central marketing resource for Law Firms, Trusts, and Funds
CLOUD HOSTING
Securely host your marketing material for clients to access
VIDEO MARKETING
The future of marketing, be first
ONLINE COMMUNITIES
Build online communities and enhance your reputation
BOOST YOUR VISIBILITY
Boost your visibility online, through engaging white hat SEO
FIRST IMPRESSION
Use our experience to make the perfect first impression
WEBSITE DESIGN & BUILD
Bespoke web design to set you apart
EVENTS & WEBINARS
Custom ways to introduce your business to others
REGULATION & COMPLIANCE
Ensure all your marketing material is compliant