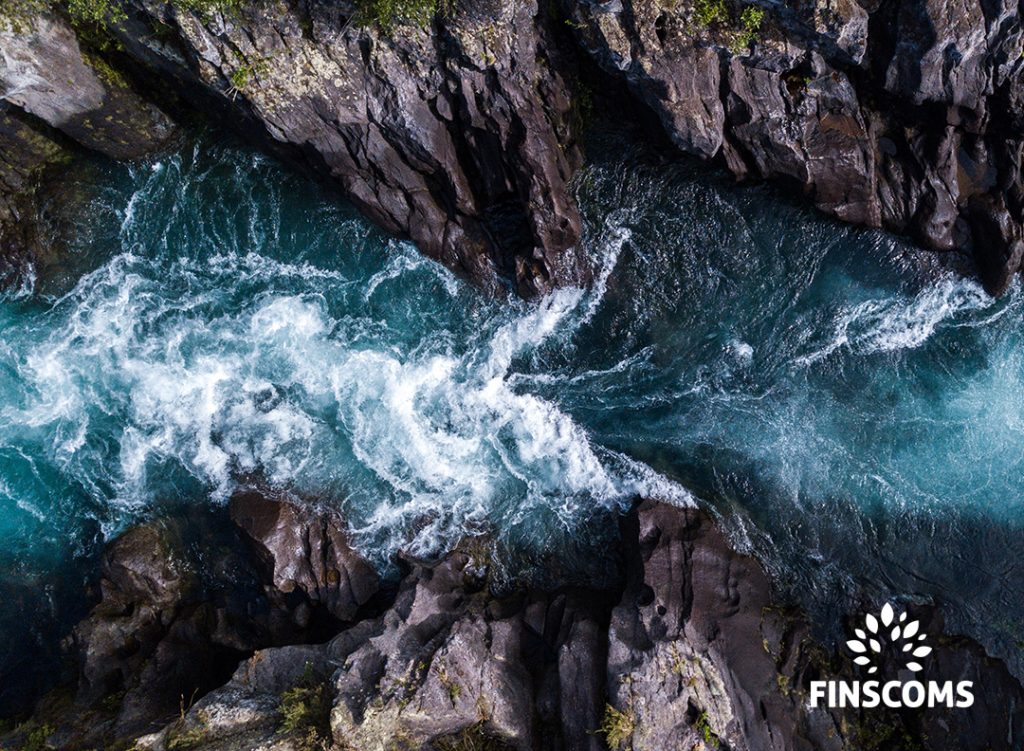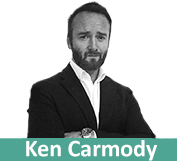 Article written by Ken Carmody for Family Office Magazine. Click below for full magazine.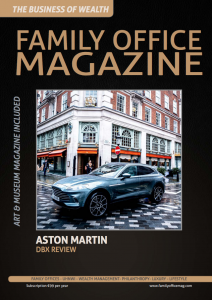 With the current climate of increased volatility and turbulence many Family Offices are now sitting on dry powder waiting for the inevitable opportunities and lower entry valuations that a U-shaped recovery is characterised by. With volatility still relatively high, the VIX is currently twice as high as it was at the start of 2020 but significantly lower than mid-March peak of 83.56, how can you mitigate risk and find the right investments? How can you control and assist investments to help ensure success? More and more Family Offices are looking to clearly define their position within relevant sectors and build a reputation that attracts the best quality compatible investment opportunities. From this juncture many then choose to invest directly, provide strategic guidance, and/or take a position on the board for increased control and the provision of added support for the entity that they have invested in. With such an entangled investment strategy, entrepreneurs, nascent fund founders, project owners, start-ups etc are interviewing the investor to the same degree as they themselves are being interviewed by said investor.
Positioning and Reputation Promulgation
The inclination of the Family Office to become an alternative to venture capital has been rapidly growing due to a repositioning of the traditional Family Office investment strategy and risk appetite. "They are increasingly more open and active in venture, particularly in early-stage companies through direct investments and funds," said John China, President of SVB Capital speaking in August at the release of the Campden Wealth Research Global Family Office. The report shows that Family Offices are increasingly allocating capital to early growth projects. Their latest report states that on average, 10% of overall Family Office portfolios are allocated to venture investing, "divided between direct investments (54% of the average VC portfolio) and funds (46%)". The majority of Family Office investment allocations are made in the Seed and Series A rounds. The report shows us that this relatively new position of patient capital is providing returns of 14% on average and shows the importance of being well-positioned and being open to change.
Another example of clear positioning is the large move by Family Offices towards impact and ESG (Environmental, Social and Governance) investments. The attraction here is to be able to make a difference while making money. According to the UBS Global Family Office Report 2020, 39% of family offices intend to allocate most of their portfolios sustainably over the next five years, targeting exclusion-based strategies. This type of strategy is set to further increase significantly in the coming years.
To source high quality, attractive deals that match your criteria you must demonstrate clear definition of your objectives and let others know exactly what you are looking for. Be quite specific, allow people to know your sector preferences, your ticket size, EBITDA range, ROI expectancy etc this will narrow your focus and help with worthwhile matchmaking.
Building and managing your reputation will help your office to compete with private equity funds, banks etc in attracting quality deal flow. For example, by being helpful towards quality entrepreneurs whether you intend investing with them or not can help Family Offices to grow quality deal flow quicker than their peers. Within investment circles and entrepreneur networks word can travel fast about an investor who is a valuable source of expertise, ideas, and referrals. You will also need to clearly communicate what motivates your Family Office, your experience, your vision, and your values. This makes it altogether an easier task for potential value-alignment.
Direct Investment and Collaboration
There has been a significant increase in direct investment approaches by Family Offices over the past decade as Family Offices increase in sophistication. In the same recent Campden Wealth Research report, the research points to 76% of Family Offices investing directly in companies. On average, family offices in the study hold eight funds and 10 direct deals. Better value, greater control, and interest alignment are big motivations for this type of investment. Direct investments tend to be focussed in areas where families' feel they have a competitive edge according to the latest Family Office Direct Investment Report from FINTRX.
Additionally, 72% of family offices provide strategic guidance, 70% participate on boards, and 70% facilitate investment networking according to the Campden report. These value-adds are what many organisations are now seeking as standard as these practices have been shown to help drive growth and returns. The Family Office is now seen as more than just a source of capital and this can help build a stronger more fruitful investment relationship.
The tendency among many investors is to wait to receive deal opportunities rather than getting out there and sourcing for themselves. Currently, we have noticed that the level and magnitude of network building during lockdown and restricted periods has increased due to the ease and acceptance of virtual meetings. It is as good a time as ever to proactively develop strong deal flow through the formation of relationships with companies and other deal sources. "Family offices are becoming a bit more public…. they are building a web presence…this is also partly a generational issue. People are now more used to sharing information and they are seeking deal-flow," Russ D'Argento, founder and CEO at FINTRX, speaking earlier this year.  With the volume and appetite for webinars within the investment environs increasing there should be no shortage of opportunity to place yourself on a panel or develop as a thought leader via written articles and speaking roles. The most successful investment firms and direct investors that have developed an impressive network of deal partners, have representatives speaking at webinars, arranging break out web rooms with keen leads, and contributing in as much thought leadership as possible. Spending money on visibility is not vital but personal engagement is.
Forward-thinking Family Offices use their own stories as a way of uniquely competing against investment banks and private equity by striking a chord with certain entrepreneurs. How you craft and tell your story should not be underestimated. If your Family Office is looking to bolster its allocations for direct and quality alternative investments then, the onus is on you to be clear on your positioning and build a reputation that appeals to the most suitable investment opportunities.
IF​ ​YOU​ ​WOULD​ ​LIKE​ ​TO​ ​LEARN​ ​MORE​ PLEASE​ ​DO​ ​MAKE​ ​CONTACT​ ​AT MKT@FINSCOMS.COM