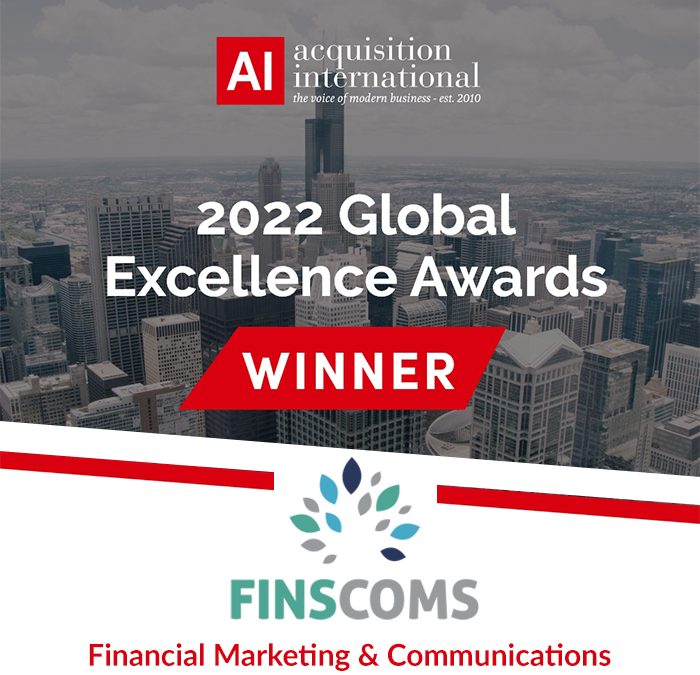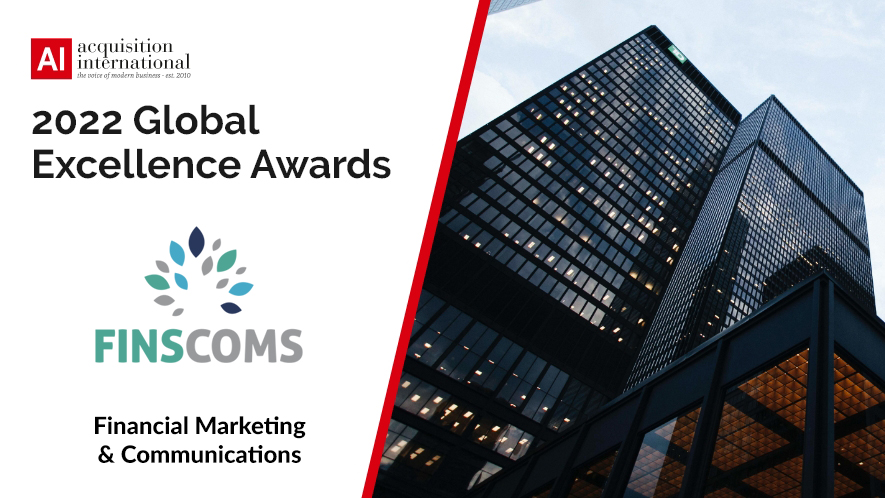 Acquisition International have bestowed Finscoms with a '2022 Global Excellence Award' for Financial Marketing & Communication.
Finscoms was selected ahead of several other nominees in the category most notably for its dynamic strategy shift in response to a new playing field created by the global pandemic. Finscoms was able to increase exposure to its clients making the very most of the abundance of digital pathways created worldwide. Finscoms was also celebrated for its work with Green Energy and Sustainability projects.
Acquisition International, is an international, monthly digital business magazine committed to bringing its readers up to the minute news, comment and analysis. Acquisition International magazine launched in 2010, is circulated to in-excess of 108,000 professionals, including Top Tier Managers, Investment Professionals, Business Advisers and Service Providers.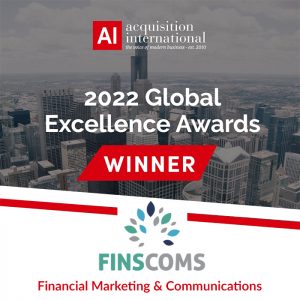 IF​ ​YOU​ ​WOULD​ ​LIKE​ ​TO​ ​LEARN​ ​MORE​ PLEASE​ ​DO​ ​MAKE​ ​CONTACT​ ​AT MKT@FINSCOMS.COM