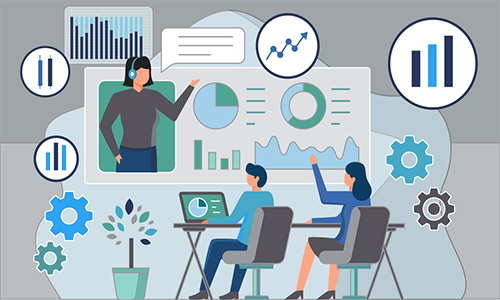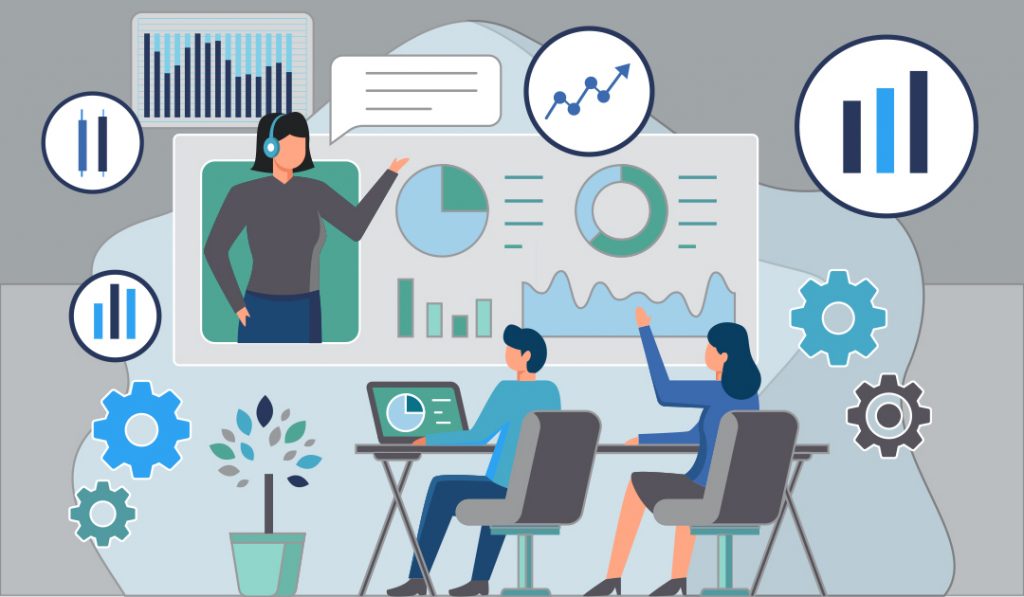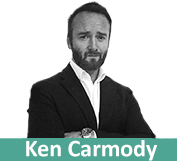 New research from KPMG International and the Alternative Investment Management Association (AIMA) shows that hedge funds are developing operations to become more robust, dynamic, and productive as they continue through the COVID-19 pandemic challenge. The report is conducted in real-time throughout the pandemic and surveys 144 hedge fund managers globally, representing an estimated $840 billion in assets under management (AUM). One of the key findings of this reports relates to the efforts of the majority of the surveyed funds to improve their Investor Relations (IR) function.
The importance of being face-to-face with clients and prospects cannot be overemphasised. During COVID-19 restrictions face-to-face meetings are near impossible and this has led to 58 percent of hedge fund managers taking steps to improve IR digital tools. Virtual meetings have increased in frequency and the expanded communications have helped to strengthen relationships between investors and managers. It has enabled the CEO and CIO to interact more regularly with many more investors. Going "virtual" has in many ways levelled the playing field, in the past small to medium sized funds struggled to persuade investors to travel to events, conferences, and in-person meetings. Now, investors are more open and flexible to such communication. If there is no means to satisfy the need for "in-person" due diligence, most investors would undoubtedly stay with those they already know and this of course favours the larger, more established actors in the market.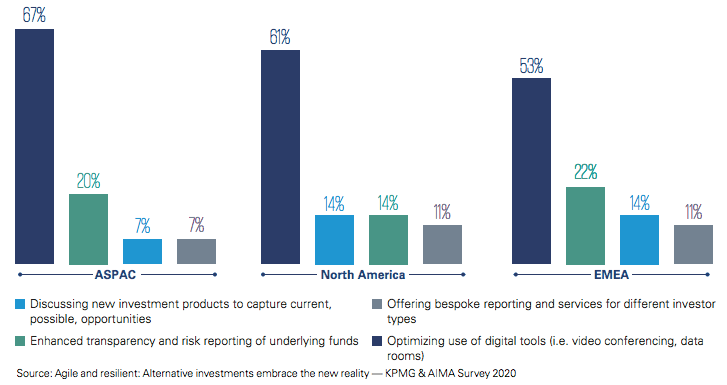 "Ultimately, hedge funds will find the right balance of a more decentralized environment with the necessary face to face interaction in the office." said Joseph Fisher, Senior Partner, Asset Management, KPMG in the US.
However, the absence of in-person meetings has required many managers to reconsider and restructure the way they manage investor due diligence and reporting. Bespoke reporting and services are being utilised and one-in-five say they are working to improve the transparency and risk reporting of their underlying funds. Operational due diligence meetings are happening via extensive video conferences. The decentralized workplace has brought with it new intricacies but the IR function broadly speaking is adapting and becoming greatly enhanced as a result.
"The hedge fund industry has been innovative, agile, and resilient through the pandemic, and our survey bears this out," said Andrew Weir, Global Head of Asset Management, KPMG International. "They are evaluating their existing operating model and adjusting their core processes, cost structures and work environments so they are positioned to grow and meet the changing needs of investors."
The report reveals a high level of satisfaction with GP communications, greater transparency and control during this difficult COVID-19 pandemic period. Due to this overt satisfaction we expect to see more bespoke client services offered by fund managers to their investors.
The COVID-19 challenge has demonstrated that hedge fund managers operations' and services are resilient and dynamic. If anything positive is to come from this period of great disruption it will certainly be the advancement of IR within the investment industry.
Investing in the area of investor relations has shown to not only to forge existing relationships but also help create new business through referrals. As such, first class communication with clients is now seen as competitive advantage for those looking to differentiate and become best in class across all functions. Finscoms has ample experience in the IR sphere and are best placed to help enhance any existing IR model.
Ken Carmody
Chief Operating Officer