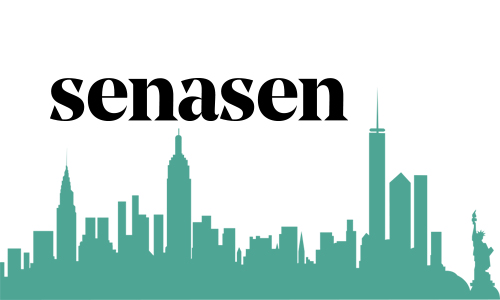 We are delighted to announce the collaboration between the highly rated platform Senasen and Finscoms.
​

Finscoms and Senasen today announce their partnership to provide greater communication scope for asset managers, private companies, public companies, and investors. Senasen is a dedicated platform that brings businesses together and empowers growth. Senasen harnesses the latest technology to create a more productive business environment. One that does away with advertising, social media and data capture to focus purely on helping your business to grow. Bringing the right people together for the right reasons. To make meaningful connections. To make progress.
Companies and asset managers are looking for more effective ways to interact directly with their investors under regulatory changes, such as MiFID II. With markets becoming more jittery, investors are also seeking more effective real time channels of engagement. This new platform enables companies and asset managers of all types and sizes to profile themselves and interact directly with their current and potential investors.
Unlike other platforms, Senasen provides customised functions for each user type, allowing users to meet a variety of their needs.
The company's management team has extensive experience in the asset management and banking sectors. It is advised by Professor Amin Rajan, CEO of CREATE Research and Herbie Skeete, MD of Mondo Visione. Building on this expertise, Senasen will continue to innovate and enhance its product over the years ahead and has ambitious plans already underway.
Finscoms and Senasen will work in parallel to produce and distribute quality content.
Ken Carmody.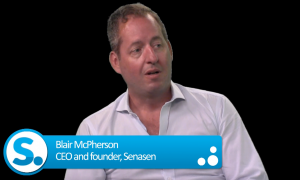 "We're not restricted to one sector or industry. Our vision is to create the biggest global network of companies, asset managers and investors – removing unnecessary barriers and taking engagement to a higher level."
About Senasen
Senasen –  is a London-based technology company that aims to use digital solutions to bring together companies, asset managers and investors across all sectors and geographies. Founded in 2018 by Blair McPherson, Senasen is committed to promoting corporate transparency, openness and good governance. It is driven by a mission to bring the best of the digital economy to the practice of investor engagement.
About FINSCOMS
Finscoms – is a full marketing services agency. What we do is help structure and implement efficient marketing strategies. Through us you can create a marketing resource that encompasses everything from strategy definition to day-to-day marketing operations, from thought leadership to Business Development/sales approach. We become your differentiator, your marketing support, contact us to see how we can make an immediate difference.
If​ ​you​ ​would​ ​like​ ​to​ ​learn​ ​more​ ​about​ ​how​ ​Finscoms​ ​can​ ​help​ ​with​ ​your​ ​fund​ ​raising please​ ​do​ ​make​ ​contact​ ​with​ ​Edward​ ​at​ emds@finscoms.com