Thomas Schumann Capital LLC (TSC) is a FinServ company providing FIs, investors, asset managers, insurance & risk with a smart beta index solution to mitigate water risk in securities and financial asset portfolios. TSC's market strategy targets both active and passive investment managers in the global water indexing market (28% CAGR 2025).
Financial water smart beta: Manage Water Risk Exposure in Portfolios
Water Risk Index is a smart beta solution for asset allocation, based on sophisticated and proprietary models. It informs asset owners and investment managers of the water risk to equities in their financial portfolios. Rather than forcing asset managers to make their own interpretations of operational reports and resource management scenarios, our index translates the key metrics of water risk into financial measures that can be accurately and effectively incorporated into financial models.
Asset managers require transparency to make decisions. Typically, water risk transparency is based on share pricing, curated corporate financial accounting and voluntary disclosures of environmental risk attributes. Water Risk Index allows the asset manager to extract a probabilistic financial indicator of corporate and portfolio risk to facilitate allocation decisions.
Data and Smart Beta Facts
Developed using six NAICS sectors (utilities, food & beverage, household products, semiconductors, steel, and precious metals),  our smart water beta algorithm has the following features:
Normalized to industry-specific indexes (e.g. utilities, semiconductors, food and beverage).
Can be directly integration in portfolio asset allocation strategies; no interpretation required.
Time granular value-at-risk (VaR; volatility) metric based on 3-month intervals for 10 years
Geographically granular asset risk and productivity/revenue impacts from water exposure
Corrected for operational efficiency using asset intensity metric (assets/enterprise value; PPE/EV)
Integrates correction factor for water impact on "intangibles" (IP, brand, value chain position)
Water Risk Index licenses for the '500' companies are available August 1, 2018. A global equity index version is available December 1st, 2018.
As population pressures create competition for water, global groundwater supplies are declining and climate variability is increasing — leading to longer droughts and more intense flood events. All these factors pose risks that are hard to ignore. Water risk analysis happens at different stages of investment decision making, from the initial asset allocation strategies, to portfolio level analysis, through to the buy/sell decision. portfolio water foot printing can be helpful in flagging companies and sectors with high water risk exposure relative to a benchmark and highlighting where further analysis is warranted.
At the individual security level are three critical research steps to obtain a comprehensive picture of water risk exposure:
1) Understand Corporate Water Dependency
2) Combine Water Dependency Data with an Assessment of Water Security
3) Get a Sense of Corporate Water Risk Awareness and Response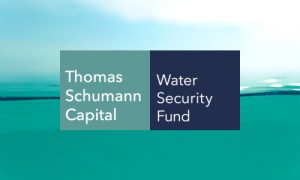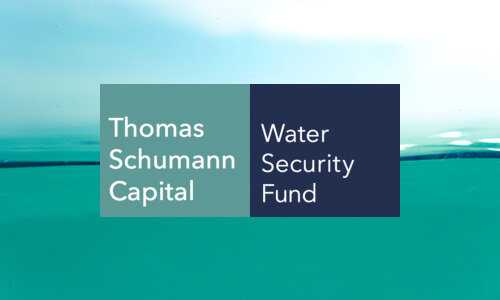 Water risk analysis is conducted on a corporation or security by integrating water into the research processes. Our target clients and  fund managers use this information in a variety of ways, from avoiding high water risk industries or companies, to influencing internally created company environment, social, and governance (ESG) scores, to clarifying corporate engagement priorities.
Corporate water risk assessments influence or modify financial projections or their weighted average cost of capital assumptions. Scenario analysis modeling determines how much the market cap of companies would be impacted if they had to absorb more of the costs of treating their wastewater discharges, especially as drought intensifies and communities and regulators become less tolerant of water use and pollution. a deeper understanding of the probability of large financial losses due to strategic risks related to water, such as not being able to grow revenue, access new markets, or develop new facilities.
Begin including water risk analysis into your portfolio management practices.
Ken Carmody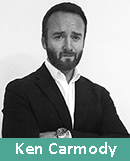 For more information about the Water Risk Index Launch and how to invest please contact info@thomasschumann.com
If​ ​you​ ​would​ ​like​ ​to​ ​learn​ ​more​ ​about​ ​how​ ​Finscoms​ ​can​ ​help​ ​with​ ​your​ ​fund​ ​raising please​ ​do​ ​make​ ​contact​ ​with​ ​Edward​ ​at​ emds@finscoms.com